fib Symposium in Istanbul
With 472 participants from 55 countries, the fib Symposium in Istanbul was a success!
The Symposium was held from 5 to 7 June 2023 in Istanbul, Turkey. The organising committee included Alper Ilki (Co-Chair), Ali Karahan (Co-Chair), David Fernández-Ordóñez (Co-Chair), Derya Çavunt, Yavuz Selim Çavunt, and Sevin Yaren Aytepe.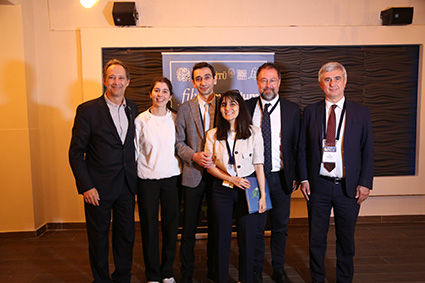 The fib Symposium in Istanbul included six keynote and fourteen invited-theme lecturers. Eight special sessions took place during the conference. The programme was packed full, with more than 400 presentations split into six sessions over the course of three days.
The Opening Ceremony took place on 5 June. Prof Ilki officially welcomed the participants. Prof Foster introduced the fib and its role before presenting the fib awards (please see next article). Prof Plizzari presented the fib Achievement Awards for Young Engineers. The Opening Ceremony also included a delightful concert given by Ceyda Pirali (piano) and Selmin Artemiz (vocals).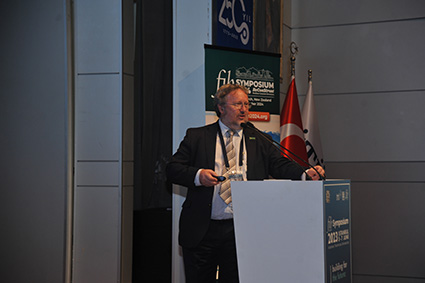 The Opening Ceremony was followed by Konrad Bergmeister and Karen Scrivener's keynote lectures on "The Beauty of Simplicity and Recyclability" and "Achieving Massive CO2 Reductions in The Cement and Concrete Sector", respectively. The day concluded with the celebration of the fib's 25th anniversary.
Tuesday started with two keynote lectures given by Nilüfer Özyurt Zihnioğlu on "Cement-Based Materials Tailored for a Sustainable Future" and Brahim Benmokrane on "Recent Canadian Developments Related to FRP Reinforcement for Sustainable and Resilient Concrete Structures, Design Codes, and Field Applications". The Gala Dinner took place on Tuesday evening by the Bosphorus.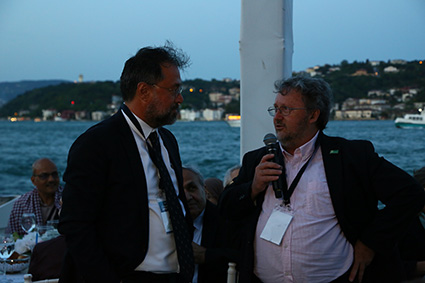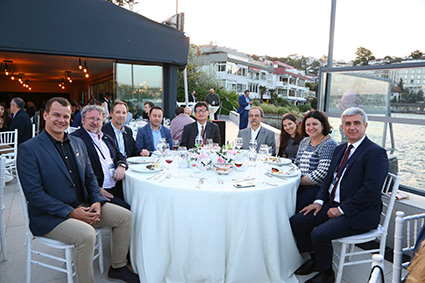 The last two keynote lectures, given by Xianglyu Wang and Ömer Güzel on "BIM and AI for Modular Buildings: Best Practice and Lessons Learned" and "1915 Çanakkale Bridge – Dream to Reality" respectively, took place on Wednesday morning.
fib President Steve Foster kicked off the Closing Ceremony with a look back at the Symposium. Prof Ilki thanked the participants, the sponsors and the organising committee members for their contribution. The ceremony concluded with the presentations of the upcoming symposia and congress.